Print & Band
A band can also serve as a carrier of information. However, some information may vary. Think of barcodes, specific product information or information in a specific language. With an integrated printer, you can print this information onto the band, during the banding process. This application is also known as Print & Apply.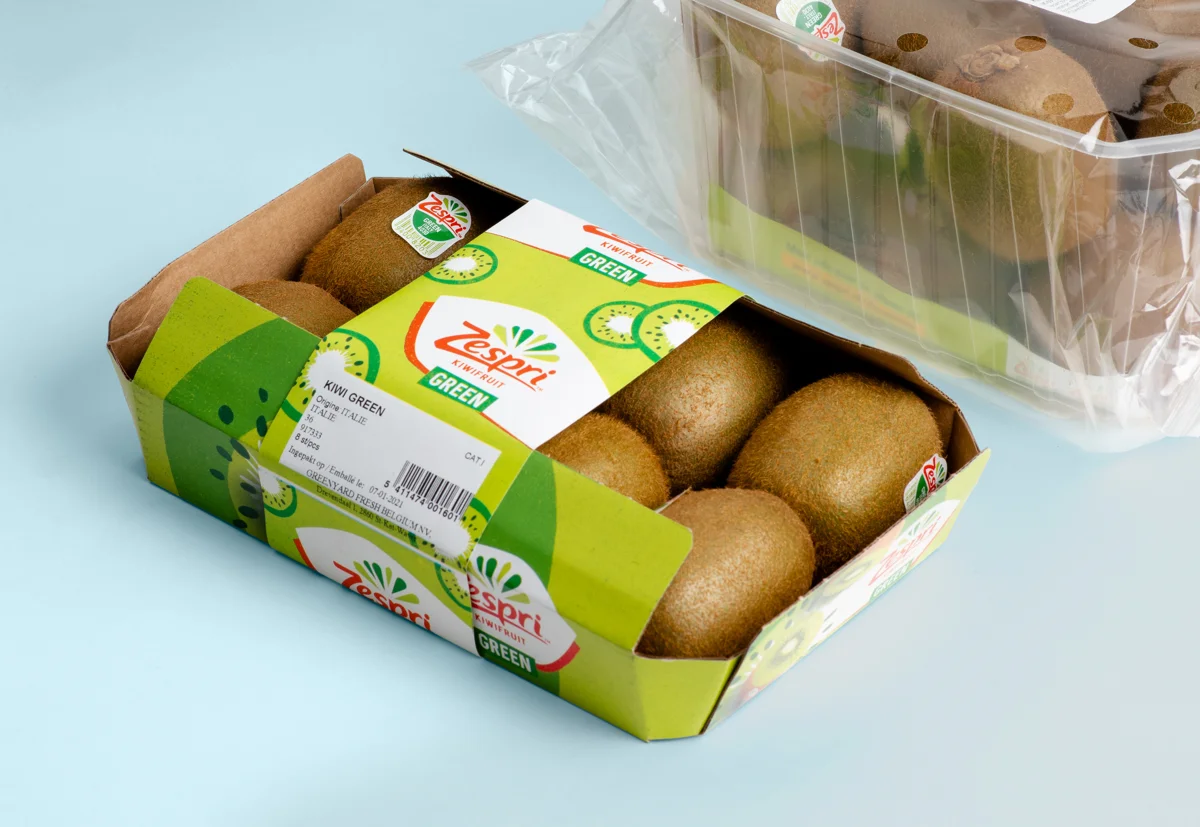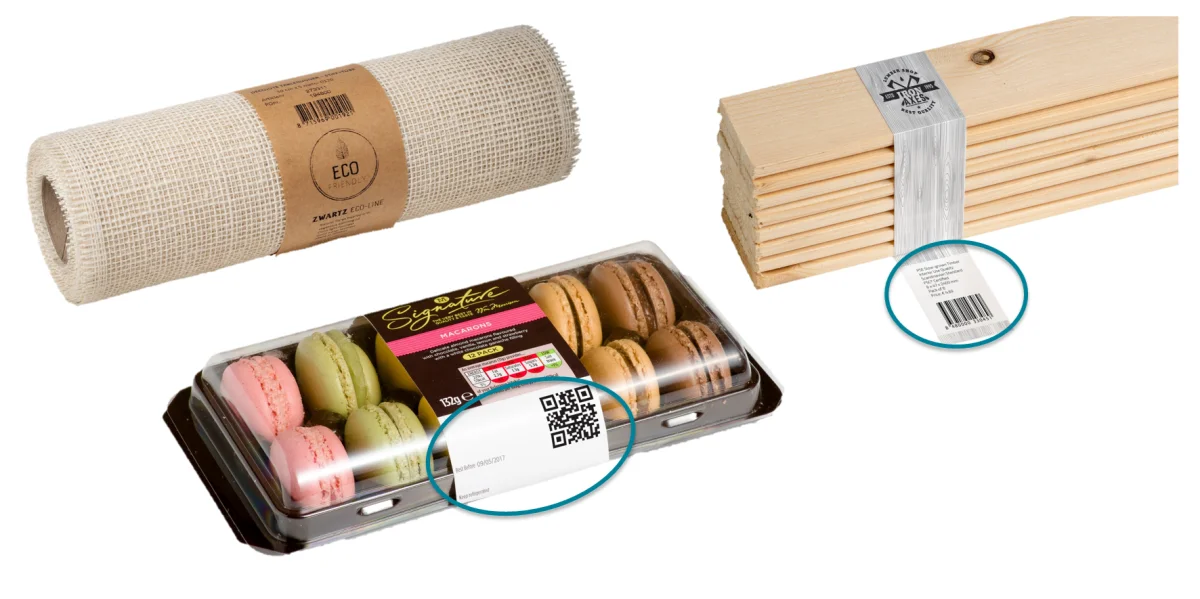 Printing while banding
With a Bandall banding machine and an integrated printer, you can print unlimited information during the banding process. On the entirety of the band: meaning the entire width and length. A useful technique for variable information such as QR codes, barcodes or the sell-by date. But also think of full product descriptions, storytelling, recipes and so on.
Precise and flexible printing
With the positioned banding process, the print is always printed onto the correct spot of the band and is always in the correct position in comparison to the product. You can set up the printer for different products. Place the USB with the new print job in the printer, and you are ready for a new product batch. An important advantage is that you are able to carry less labelling materials in stock. You also prevent any dated materials that would have to go to waste when product information is updated.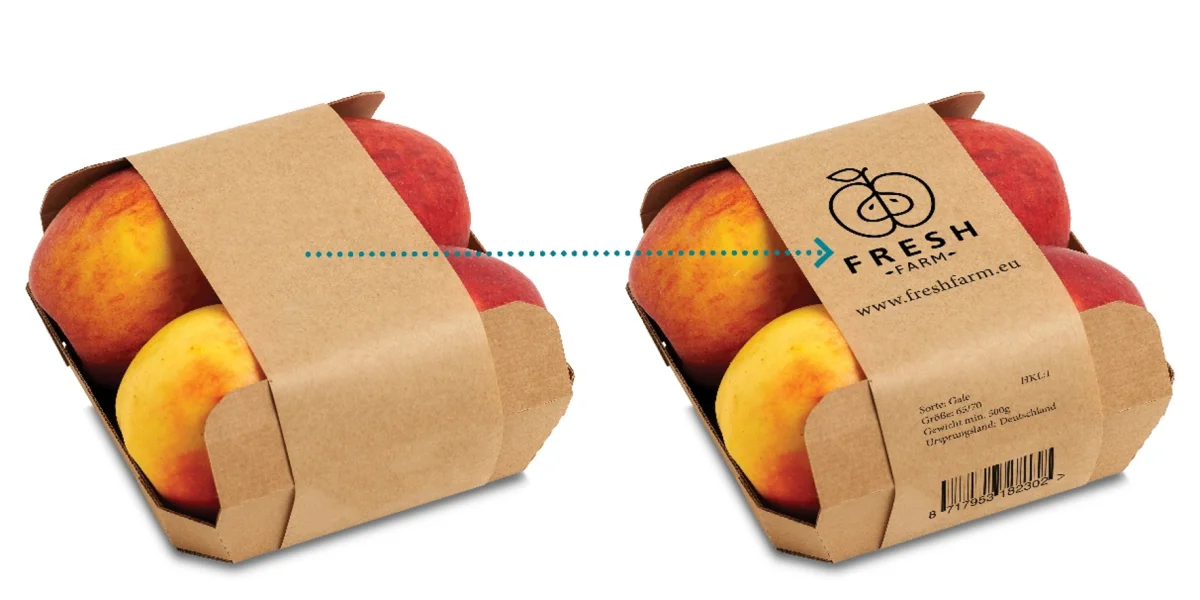 Your advantages
Banding and printing in one step

Unusable packaging with dated information is something of the past

The entire width and length of the band can be printed on

Very flexible labelling method

Suitable for pre-printed and unprinted banding material
Related packaging solutions
Read more on the many applications of banding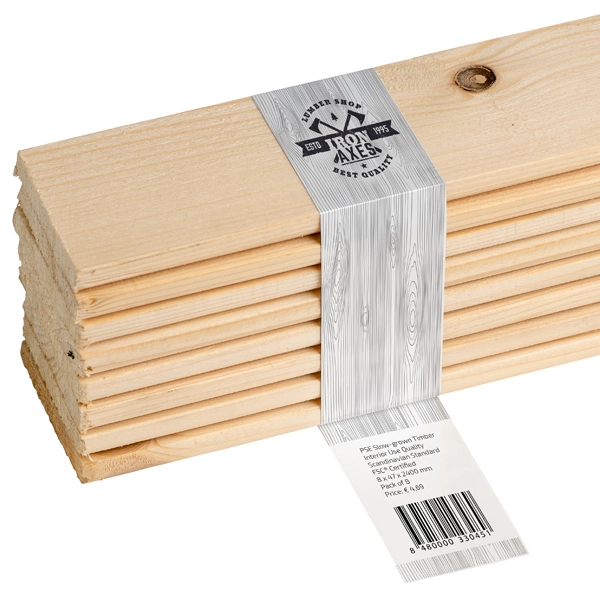 Labelling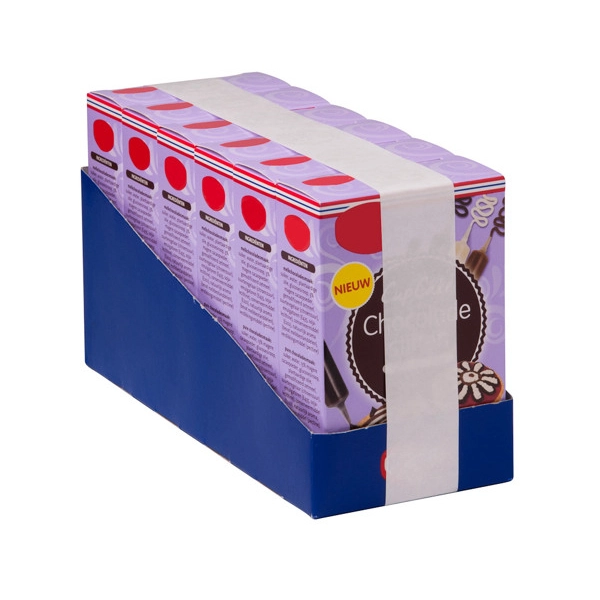 Shelf Ready Packaging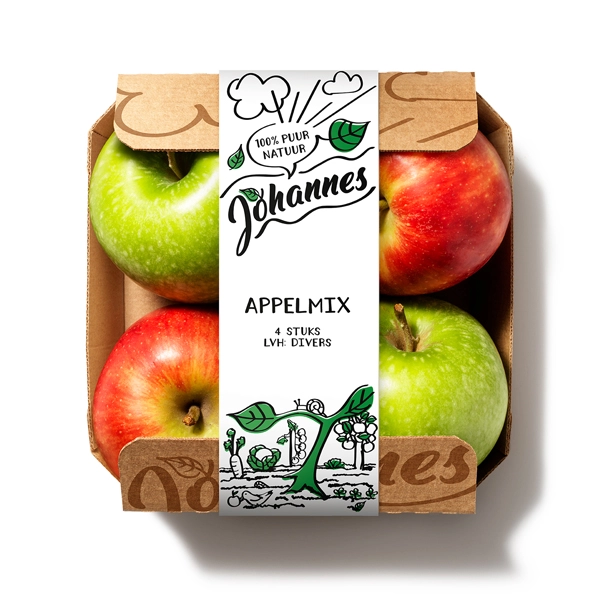 Branding by Banding
Read more on our Print & Band application by downloading our brochure here!