Meat
Bundling and banding meat and meat products
Banding is the ideal method for packaging meat and other meat products. Bandall offers various banding solutions that benefit the entire chain. Think of Retail and Shelf Ready Packaging solutions, allowing you to speed up the order picking process. But also when it comes to labelling, banding is an excellent tool, as both the band and the product stand out. Also in the case of difficult to label products, such as skin packs, banding is the ideal labelling solution. Irregular contours are no problem.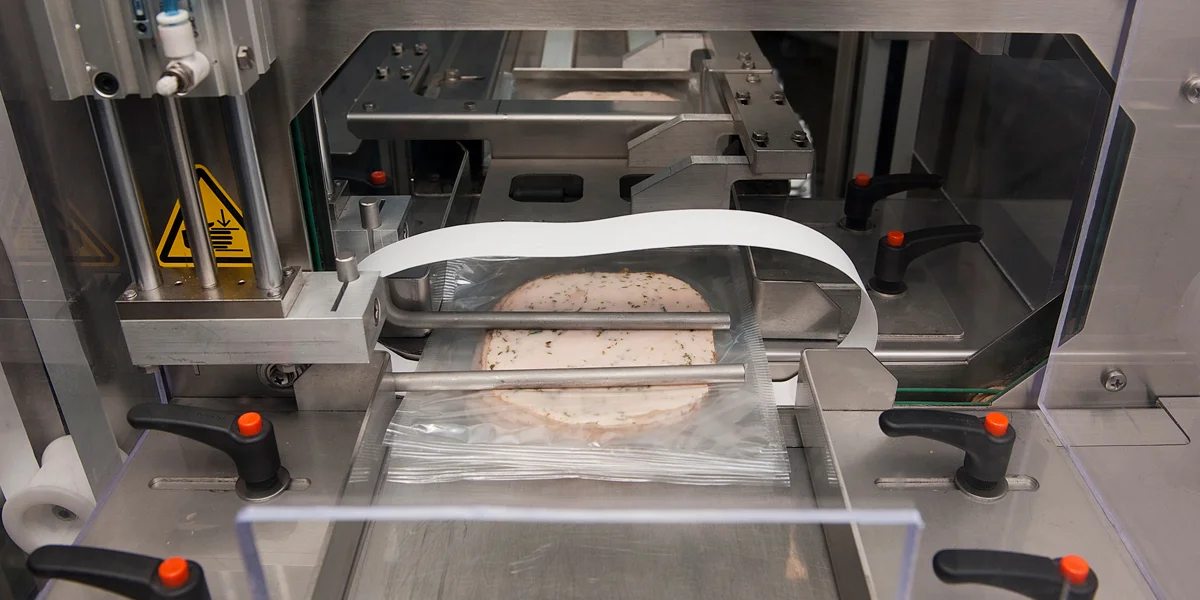 Achieving targets with sustainable packaging
If you want to reduce packaging material in the meat industry, Bandall is able to play a part on different fronts. It already starts at the beginning of the chain, where batches with meat packaging - often bundled - are prepared for further distribution. With our fully automated stacking and bundling machines, you are guaranteed to achieve tight bundles with as little packaging material as possible. A pre-printed band ensures the required branding. An optional printer will take care of any variable information, such as bar codes and batch numbers.
Your benefits
Very fast and efficient packaging process

Sustainable packaging with as little material as possible

The best labelling solution for skin packs

A pre-printed band offers marketing opportunities

High uptime thanks to reliable technology

Low packaging costs due to wafer-thin banding material (35 micron is unique on the market)

Ideal for labelling, linerless labelling, promotion packaging, Shelf Ready and Retail Ready Packaging.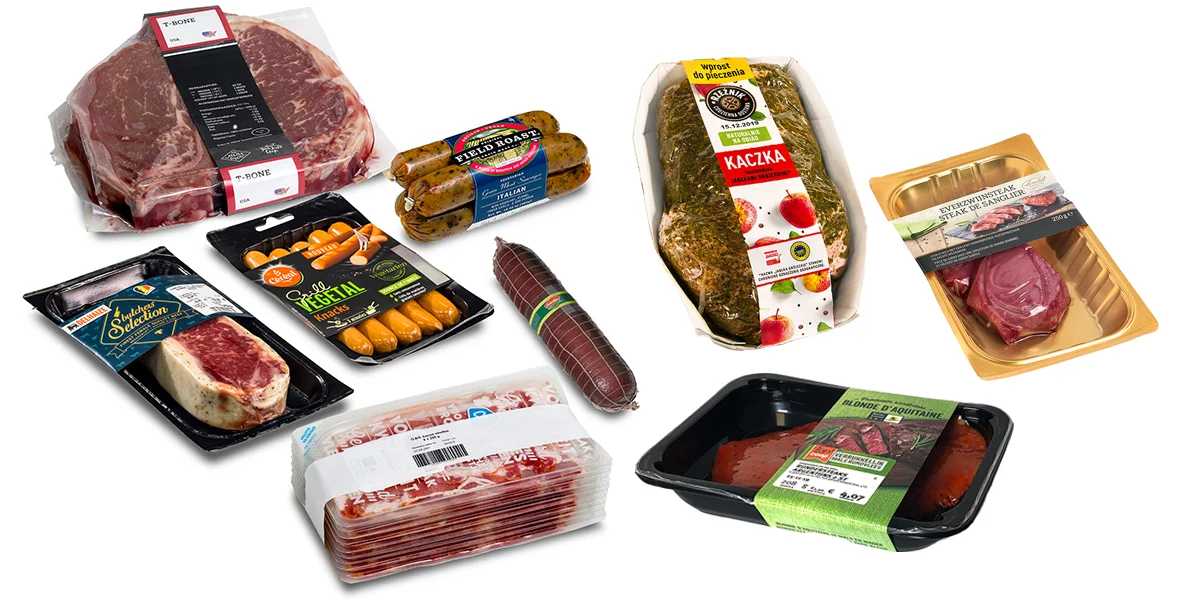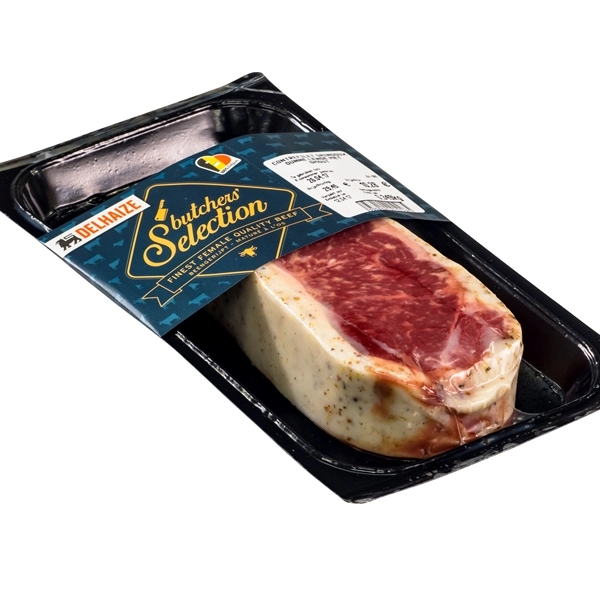 Labelling skin packs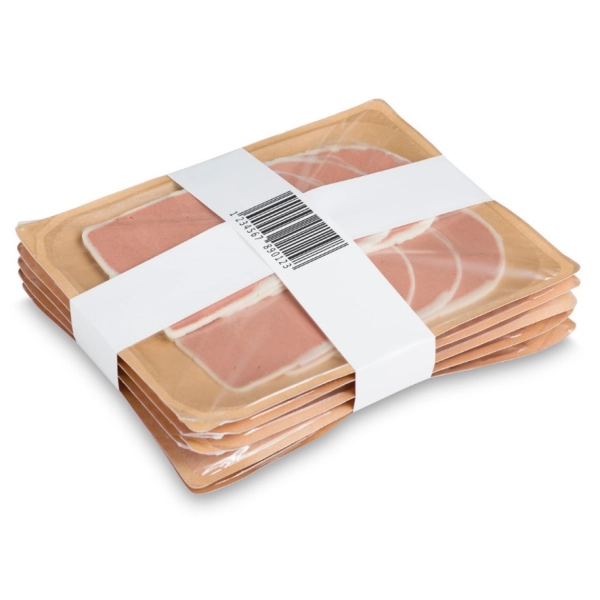 Printing while banding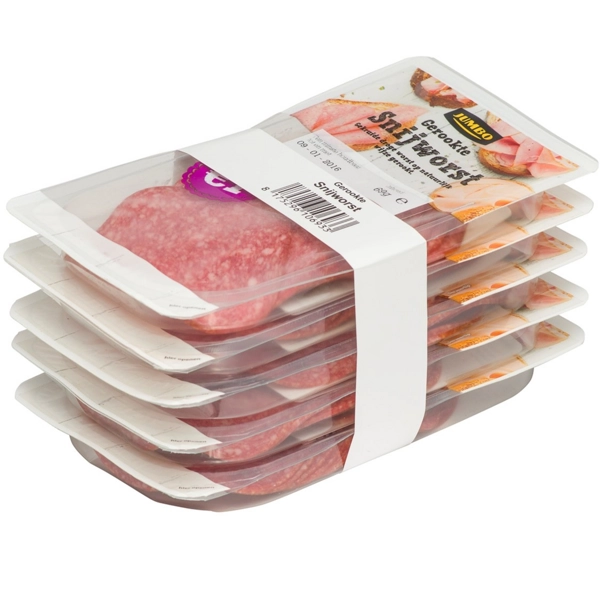 Shelf Ready Packaging
Want to know more?
Leave your contact details here and we will get in touch.